What are the requirements?
The requirements for the PEBC Exam, depend on which of the three following classifications you are in:
There are different requirements for U.S, International or domestic Canadians.
For US candidates
Essentially, if you are already a pharmacist in the USA this will be recognised in Canada, as long as you have access to the Pharmacist Gateway Canada, received a National Identifier Number and taken the PEBC Exam.
Furthermore, you need to understand that licensing is performed on a provincial basis, meaning the PEBC is not a Canada-wide license. You will need to have a look at the different requirements of each province before you can be sure of the right to practice.
Have a look at the official PEBC website for more information.
International students
There are 3 steps you will need to complete before you get started:
DOCUMENT EVALUATION - You must pass this evaluation of your educational and professional credentials to be eligible to write the Pharmacist Evaluating Examination.

THE PHARMACIST EVALUATING EXAMINATION - You must pass this written examination to be eligible for the Pharmacist Qualifying Examination - Parts I and II.

THE PHARMACIST QUALIFYING EXAMINATION, PART I (MCQ) and PART II (OSCE) - Your final step to qualifying for certification with PEBC. When you have passed both Parts of the examination you will be certified and registered with PEBC.
For Canadians
The process is pretty straightforward:
Seeking initial registration and licensure to practice as a pharmacist involves the following:
Completion of an approved pharmaceutical education program, in which the academic institution awards a degree as evidence that the student has successfully completed an approved course of study




Successful completion of an evaluation of entry-level competence to practise pharmacy safely and effectively




Fulfilling all requirements of a provincial or territorial regulatory authority, demonstrating the individual's overall qualification and readiness to begin practice as a pharmacist.
All pharmacists need to keep in mind that the PEBC does not automatically lead to the legal practice of pharmacy in any province. To do so the pharmacist must consult the specific provinces health authority and ask about specific requirements. For instance, the Alberta requirements are as follows: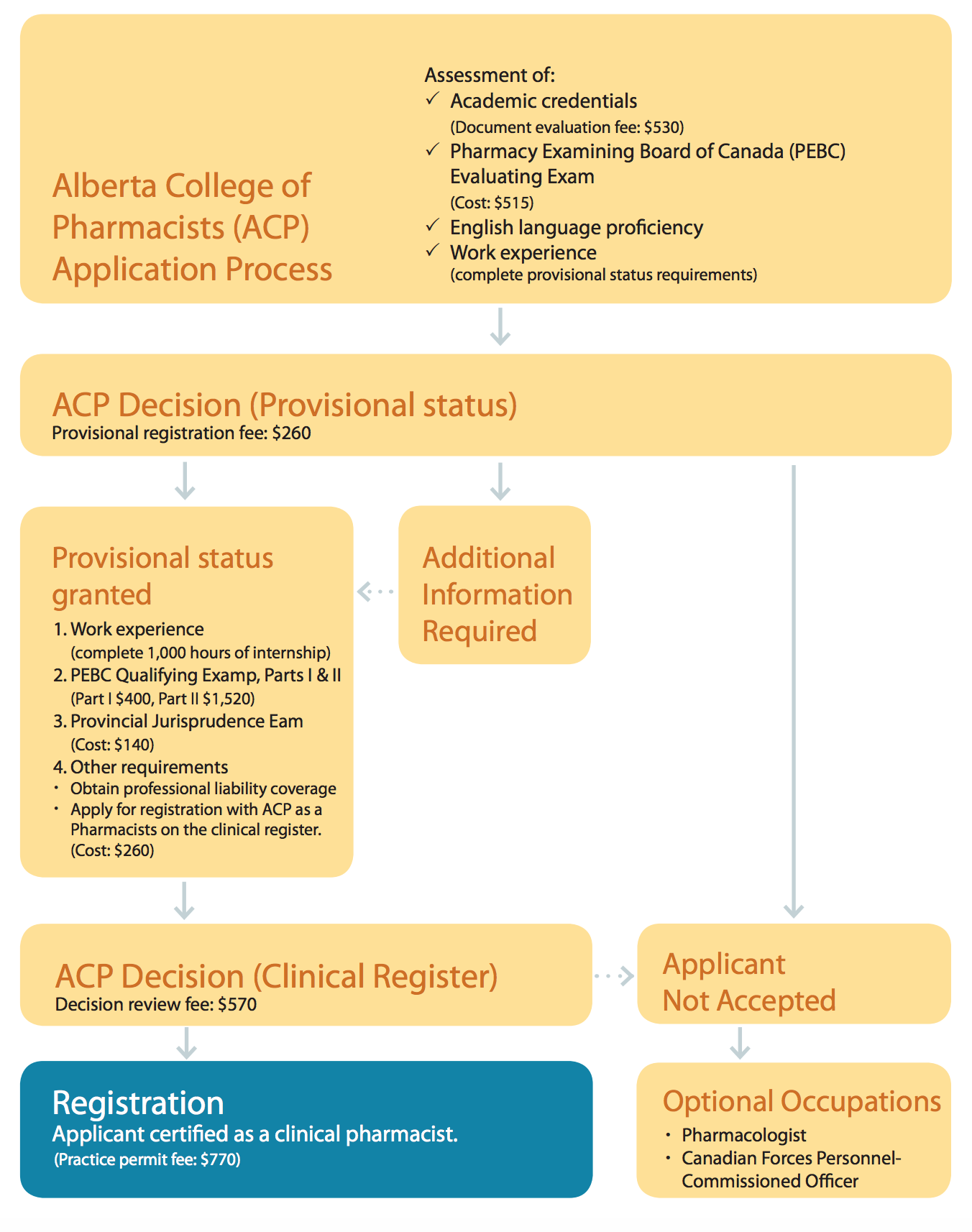 Last modified: Tuesday, 16 January 2018, 11:42 AM